Group of beautiful ladies wearing amazing bridesmaid dresses not only bring a lot of joy to the bride but also create a conducive atmosphere for your wedding. You should have your family members and great friends witness that lovely moment. Gold dresses for bridesmaid deliver a life-lasting memory. You will learn how to select fabulous bridesmaid dresses.
Tips for selecting bridesmaid dresses
Color of dresses
Always ensure you keep the color of these dresses to ma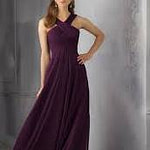 tch the color theme of your wedding. You are free to overturn the vintage idea that bridesmaid outfits and dresses are only pink in color. The most important thing is to have their style to match the theme of the wedding. You have a broad range of colors to select. You can choose gold or even lavender colors.
Convenience
Your bridesmaids should be comfortable to run some errands with the short skirts. The knee-length is the ideal length. This is because, it would not handicap a bridesmaid trying to run some errands. Moreover, it will make them appear lively, full of vigor, and young.
Bouquet
Other than the dress, you need to consider bouquets. Ensure you make them smaller than those carried by the bride. This is necessary to create an effect that complements that of the stars, which surround the moon. The bouquet ought to be of various flowers and the right colors, which match the theme. Moreover, they should hold on bridesmaids bouquets.
Hairstyle
In this case, it is important to be unified. Their hair styles should be unique from that of the bride but similar to each other. For instance, if the bride wears a tiara, then maids ought to wear small circlets.
Jewelry
The appropriate jewelry is that made of pearls. This is because they are low-key and have light colors. Moreover, they should not drive away attention from the bride. In fact, you do not need to have a lot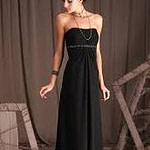 of jewelry. Therefore, just a pair of earrings is more than enough.
Always remember that your wedding day is a moment to stand out and shine. However, your bridesmaids ought to look and feel beautiful during the wedding ceremony. You should avoid dresses that can make bridesmaids look sexless, plump, and boring. The fact that they are your friends, you should not force them to put on unflattering dresses, which they are going to pay for. Look for a dress with style and color no matter the skin tones and body sizes.…