Sewing machines, like any other machines, were invented to make work easier. The only disparity being that sewing machines were designed to reduce manual operations in the fashion industry and enhance the efficiency of the operators. Fast forward, modern-day technological advancements have transformed the productivity, efficiency and the ergonomics needed to meet modern stitching requirements.
For starters, buying your first sewing machine is always exciting. This is usually not until you get to use the devic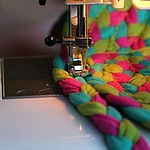 e. Depending on the choices you make, the machine bought can last considerably or fall short of your expectations. This brings in the idea of making smart decisions by considering the options available. As such, here are is a breakdown of some of the key elements to consider when shopping for the best sewing machine.
Features
As previously highlighted, sewing machines are a lot like any device you use. They all do the same thing, but they are technically different. As such, when looking at the features of a sewing machine, you should consider looking at the nature of your future projects and the suitability of the available options. Moreover, it prudent to go for a unit that has more than enough features to avoid outgrowing it quickly.
Brand
When shopping for sewing machines, you meet some few brands. Singer, Husqvarna, Juki, Janome among others. When looking at the brand, you should probably focus on the general design along with the place of manufacture. From experience, it is advisable to go for an average model from a recognized brand rather than a high-end model from a hobby brand.
Price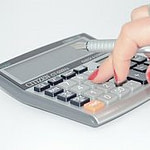 As you look into the brand and the features of the machine, you should also look at the price. In as much as you can not afford the most expensive machine, you would not want the cheapest model that does not satisfactorily address your sewing needs. Either way, you should have realistic expectations based on the amount you pay. If at all you are convinced that the amount you have cannot get you a decent unit, you can always consider having quality second-hand models.
Many factors come into consideration when shopping for the best sewing machine. The answer to which machine is the best for you lies in your personal preferences lies in your sewing preferences, the brand and a sewing machine you can comfortably spend on. From these three features, you need to narrow down your search and find a machine that will satisfy your sewing needs.…