If you are new to the sewing world, you need to understand that not all machines are created equal. Thus, you need to remember that when you are choosing one. A lot of people do not understand well heavy-duty sewing machines.  These are designed for heavy fabrics, which can ruin a regular sewing machine. They can be used to do everything the regular ones can do such as sewing zippers and buttons. However, they can handle tough materials for an extended period.
The majority of sewing machines of this type are used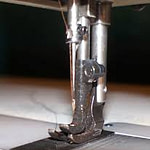 for stitching a large amount of fabric such as tents and bags. These types of materials are difficult for the regular machines and can end up breaking them. Even if you are using strong needles, they are bound to break.
When sewing tough materials, speed is of utmost importance. The good thing is that they are very easy to use even at high speeds. For instance, they have automatic needle threading devices and pedal to adjust the sewing speed. These features make it very easy to sew canvas and denim.
When you purchase one, you need to stick to the major brands even if they are likely to cost you some money. Some brands are proven to be strong and durable. You should check the various accessories that are available on the market. You should note that not all sewing units can cater to each accessory you need. Some units are known to break needles, and it is quite difficult to figure out why.
Features of sewing machine to consider
Ease of use
The machine should be easy for you to use. Some tasks such as threading, lowering feed dogs should be simple to carry out. Looking for units that have automatic needle threaders.
Ease to clean
You need a sewing machine, which is easy to clean. This is necessary to ensure du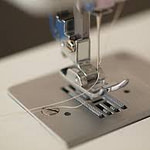 rability. Machines that are self-lubricating do not need to get oiled but need brushing out lint near bobbin case regularly. Units with display clean can warn you when they become dirty. Always keep the machine clean and dry.
After deciding on features you want, you are free to read several sewing machine reviews. You need to test each feature and all stitches. You should never let a dealer rush you.…