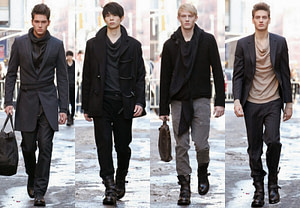 You don't have to look far to see what the biggest trends for this year in fashion are going to be. In contrast to the hippie nostalgia of last year with its intricate designs, fringes and embroidered fabrics, this year minimalist lines and lack of accessories is key. To pull of this look without being boring make sure to invest in a few good quality pieces that will stand out on their own. Rich colors and textured fabrics paired appropriately with breezy neutrals allow you to pull off a look that has a minimum of fuss.
Clothing that lets you be active and sporty is also in. Spandex leggings, polo shirts and running shoes can be put together to create a style perfect for being outdoors during the spring and summer months. Just make sure not to wear any old dingy pair of tennis shoes. The colors should be fun and vibrant! And don't be afraid to put these elements together with non-sporty pieces like a knee-length trench coat or sleek scarf. Fashion these days is all about being attractively eclectic. Do be careful not to combine too many attention-catching pieces together at once or you'll veer into the realm of tacky.
Finally, the ever popular maxi dress has made a reappearance this year, except instead of harking back to flowing lines of the 70s and 80s, structured designs are all the rage. To find the right maxi dress, stay away from overly powerful floral prints that lead the eye away from the natural outline of the dress. Instead, a single good bold color will work best, especially paired with detailed necklines. Get one with a three quartered sleeve and play up this simple garment with layered jewelry – silver and heavy beads work phenomenally. Give attitude with an over-sized pair of sunglasses and a pop of color on your toenails. A simple strapped sandal with a low heel would show this off the best.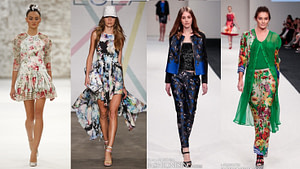 Remember, the fashion buzz in 2015 is all about looking forward rather than backwards in time for inspiration. High-tech lines, metallic accents and colorful highlights will set you apart from the rest. Don't be scared to try something new. This millennium is looking for fresh styles to define it. Big metal accessories and stark haircuts invoke the technologically advanced society we now live in. Above all, remember that fashion should be fun and personal. Above all, wear what you like and you'll always look good.…