For most women, hair extensions are very important. They give them the looks of Hollywood celebrities. You may have a dry, frizzy, and unruly hair that looks even worse after a haircut. Also, your hair may take several months to grow to the length you desire. Therefore, you may be stuck with the hair you may not like for a long time. Nowadays, there are different types of treatments, which are the ideal solution to hair problems you have.
Hair extensions are products, which are placed on person's locks of hair. They, therefore, make it longer. These extensions can be made of synthetic products, human hair, or just a combination of synthetic hair and animal hair. The application process is a bit tricky and should be performed by a skilled and trained hairdresser. It starts with
placing the product on some sections of hair. The hair is then criss-crossed over extension. It is then tightly braided and plaited together thanks to bonding solutions. The last bit involves the use of a heated clamp that melts the chemical and sealing extension around your hair.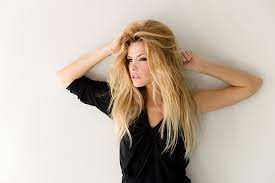 When hair extensions are applied properly, they can last for five months. However, they require special-like bond after five months otherwise the extensions will loosen and fall off. Using extensions is advantageous in some ways. First, you will get a natural look with long locks. You do not have to wait quite long to acquire the long locks and get to the length you want. In addition, you will get an instant new look, which is easy to maintain and care. It is possible to have an intricate pattern of various colors or beads. You can have then added to the extension at any given time. This will not cause damage to your hair.
Hair extensions also have their disadvantages. For instance, this product can cause some damage to your natural tresses. It is the glue used to attach to an extension makes the locks look natural and can split over time.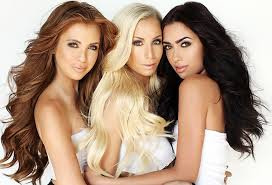 There are various types of extension techniques such as ceramic fusion, shrinking, and cold fusion. Traditionally, the process was tough as it required extra care. A bond or glue is used for attachment purposes. The attachments get separated after some time. Separation is a result of the natural growth of hair. If you hair grows very fast, the extensions will equally separate very fast.