Acne is a common disease affecting people around the world irrespective of age and gender. It appears from the time of puberty until hits menopause in women. Many people around the world are been affected by this acne condition and the acne scarring effect. Finding the main cause of this is what yu need to put your attention on.
There are some tips and hints on how to prevent acne. Follow these in order to avoid the formation of acne skin disorder.The first tip on how to prevent this condition is
never to squeeze the pimple or the blemish, and the boils that occur on the skin. If you do this, the acne will only become severe and cause more irritation and takes a long time to heal. Also, it will leave you with unwanted scars afterwards.
Keep in mind never to go to bed with makeup on. It is one of the worse things you can do to your skin especially if you're prone to pimples and if you have oily skin. Makeup clogs the skin pores and give way to acne and in return will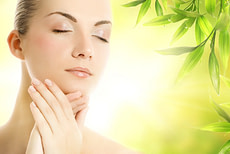 have bad after effects on the skin. Make sure after exercising,and after a long day of work that you take a shower or wash your hands and face. This prevents bacteria to accumulate in the pores and will prevent the acne formation. Clean skin is the best way to prevent acne.
The increasing stress levels can have bad effect on the skin, and can form acne. Take proper measures to reduce stress. Meditation can be very helpful to reduce stress levels in your body. Indulge yourself in a relaxing routine such as yoga or a breathing technique. These methods can be useful to help out with acne problems.