When it comes to veganism, the obvious place to start with is your diet, trading dairy and meat for plant-based alternatives. While this notion is precise, the term now can also mean shoes, dresses, bags, and accessories for vegan fashion. What's more, there is now a wealth of vegan brands, products, and treatments for beauty regimens. If you are not fond of meat and dairy products, as well as chocolates, you can start a vegan-friendly beauty routine by following the tips below. 
Buy Vegan-Based Menstrual Products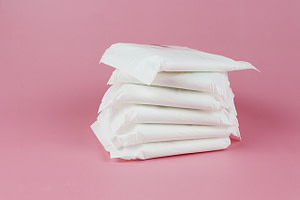 We tend to think of veganism in terms of products that don't contain animal ingredients. Veganism also rejects any form of animal cruelty or exploitation, and many intimate beauty care brands continue to do this.
By buying tampons, menstrual cups, and sanitary pads from vegan brands, such as Natracare, The Honest Company, and Seventh Generation, you can "veganize" your period. And you'll be certain that no animals are harmed in the process. Besides, these vegan menstrual products are environmentally friendly too. 
Invest In Vegan Hair Care
Beeswax, keratin, gelatin, silk powder, stearic acid, acetyl alcohol, and biotin are among the top animal-derived ingredients. Many hair products are also tested on animals. There are many cruelty-free and plant-based products that can make your hair silky and rich without costing the earth like Bleach London, Aesop, IGK Hair, Beachwaver, Made for Life Organics, and Evolve Organic Beauty. And if possible opt for brands with recycled packaging.
Use Vegan Skincare Products
It can be hard to find the right beauty products for your skin, especially when it comes to vegan products. Always check to see if a moisturizer, cleanser, serums, and balms that promises protection and skin hydration contain animal-derived ingredients such as squalene. For quality vegan skincare products, consider Drunk Elephant and bareMinerals for they are the best options. You can also use Votary, Tata Harper, and many other Dermalogica products.
Choose Vegan-Friendly Perfumes
When it comes to animal ingredients, the most common ingredient in beauty products is natural ambergris, which comes from forest swarms, though it's usually harvested on the beach and not directly from whales. It can be used to bind fragrances. It also includes deer musk and muskrat. To enjoy a pleasant vegan-based scent, rest assured that there are many vegan-friendly perfume brands, such as Chantecaille, Eden, Le Labo, and Laboratory Perfumes.…