Most women use fashion accessories to express their sense of fashion, style, and lifestyle. In this regard, all women accessories, including handbags, play a crucial role in making women look more beautiful, comfortable and confident. WeldenBags are the favorites for most women, irrespective of their high prices. Every woman will buy a designer handbag if she is capable of doing it.
This constant love for designer handbags is probably on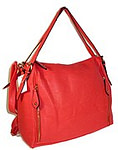 e of the reasons why these bags are always costly. However, their value is always worth their prices and I know women knows this better. There are several reasons why women love designer bags. Knowing some of these reasons may make you understand why a woman can be willing to spend a significant percentage of his annual savings on designer handbags
Top reasons why women love designer handbags
Love for fashion
Women's love for fashion is real and cannot be overemphasized. They use fashion to express themselves. For instance, a woman can use a designer handbag to display here lifestyle and fashion sense. Most of the designer handbags are very expensive and therefore some women use them as a way of raising their social class. This enables women to enrich their personality and also gives them the power to attract attention, which every woman loves and desires.
Unique and beautiful
They make them look unique and more beautiful. Designer handbags are always uniquely designed making them stand out from the rest. Women who like being different from others love designer handbags because they give them that distinctiveness. These handbags also contain special features that are always the center of attraction and which cannot be found in other ordinary handbags. In every occasion these women go, their designer handbags boost their confidence and looks.
Brand conscious
Some wom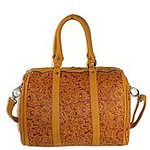 en love designer handbags mainly because they love brands. Most women remain loyal to a particular brand once they love it. In this regard, they feel proud and happy to carry their favorite designer handbags. They also feel that they are part of the fashion industry that keeps women updated with the newest fashion trends.
They are flawless and durable
Designer handbags are manufactured with high-quality materials and using world-class manufacturing standards. The lifetime value of these handbags is quite high, and it is worth their prices. A designer leather bag can last for several years while still maintaining its original look. The bags are also designed in such a way that they can carry most of the women's requisites such as makeup, keys, cell phone and wallet, among others.