Lemons are not only an excellent food source but provide the body with vitamin C as well. The one cup of a freshly prepared lemon juice contains about 187 % of the daily recommended calories that are found in vitamin C.
The Benefits of drinking lemon water are plenty. The lemon juice also provides the human beings with essential minerals like copper, magnesium, and potassium. This blog looks at some of the benefits of drinking lemon water.
Benefits
Assists in detoxification and digestion
The atomic structure of the lemon juice is similar to the digestive juices that are found in the stomach. This makes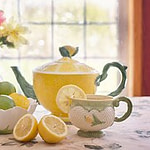 the liver produce bile which helps in the digestive processes in the human body. The lemon water also helps ease the stomach upset and relieves indigestion.
The citric acid which is contained in the lemon water helps the body to process the nutrients in the food slowly. This leads to better food absorption in the body, therefore, less bloating.
Heals the body
The lemon water contains essential antioxidants. The antioxidants found in the lemon water fight the damage that is caused by the free radicals which help in keeping the skin fresh.
The lemon water also makes the body produce collagen which is essential in the smoothing of the different curves on the human face. Studies have revealed that individuals who consume huge amounts of vitamin C have fewer wrinkles.
Helps in weight loss
The regular drinking of lemon water will lead to weight loss. Lemons contain pectin which is a type of fiber that is commonly found in the fruits. Pectin helps in the suppressing of appetite, individuals who consume large amounts of pectin feel satisfied for a long time and will, therefore, eat less during the day.
The drinking of lemon water also helps keep the body hydrated. When the body is properly dehydrated, you won't be prone to conditions like overall bad mood, fatigue, and headaches just but to mention a few.
Boosts energy and mood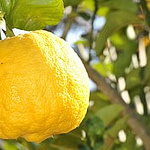 Drinking lemon water every morning will increase your energy levels and moods. You can skip caffeine every morning and instead go for the lemon water. Our bodies get energy from the molecules and atoms in the food. When the negatively charged ions enter the digestive tract, the resulting effect is the increase in the energy levels.
Lemon has been found to contain the mineral composition that improves moods by reducing stress. This is a suitable diet that every family should adopt. Lemons are therefore great not only for their nutritional value but their health benefits as well.…